Mark A. Nelson
Mark Nelson is Oakhurst's Farm Manager.  Mark has competed to the Advanced level of Eventing, qualifying him for Long Listed status for the Canadian Eventing Team in 2006.  Mark continues to compete, and specializes in working with young or difficult horses for clients (and his own "project rides"!).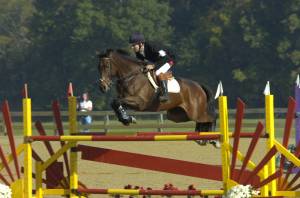 You can find out more about Mark at Mark's page on this website.    Mark can provide training rides on client horses on a daily, weekly or as needed basis.  From helping with specific issues, to general fine tuning and conditioning, Mark helps keep Oakhurst horses in top condition.
Megan Jenner
Megan Jenner is Oakhurst Farm's Rider-in-Residence.  Megan has a project horse of her own and actively exercises and schools both Oakhurst's string of school horses – keeping them in top form – and boarded horses.  She is available to ride both on a pre-determined schedule for boarders or as needed when issues and schooling opportunities arise.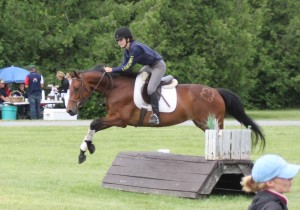 Talk to Megan to arrange exercise or schooling rides anytime.
2016 Training Fees
Training Rides – Mark Nelson/Megan Jenner
Per ride – $40.00 each plus HST