As Clinicians are added to the roster for the Oakhurst Three Day, their bios will be shown here.
Dressage: Evelyne Orel
Senior B Judge – Equestrian Canada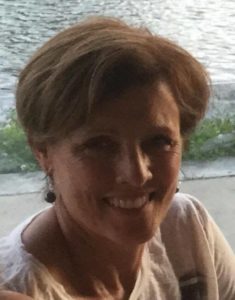 I have been riding since the age of 9 with my earliest "serious" experiences being Pony Club and the Hunter ring. I became an avid Eventer for a number of years once I had my own horse. This is where I discovered the importance of all three phases! Recognizing that my strength leaned towards dressage, my horse and I progressed and competed actively for a number of years achieving good scores at the Prix St George level (with my ex-eventer!) as well as completing decent Intermediare I tests before retiring this duo. My mentors encouraged me to pursue training at the higher levels and eventually I found my niche in both coaching and judging for well over 20 years. I judge at both dressage and combined events annually and am particularly keen to help eventers! In more recent years the concept of "test ride clinics" has become popular and I am thrilled to have been invited to participate frequently in preparation for show season. I look forward to each and every rider and horse combination, at any level!
Show Jump Course Walk: Jeff McKessock
EC Competition Coach Specialist – Show Jumping, EC High Performance 1 Coach – Eventing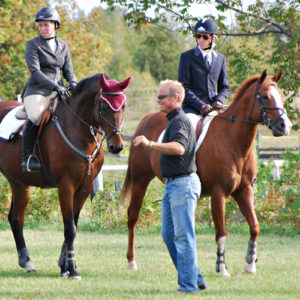 Jeff was introduced to working horses as a boy on his family's cattle farm near Owen Sound. His career in horses began in Ottawa in 1978, where he taught riding lessons, became involved in the Canadian Coaching Program in its infancy, and competed in eventing in Canada and the U.S. At the peak of his competitive career, Jeff was long-listed for the 1984 3-Day Eventing Olympic Team. A horse lameness prevented that from coming to fruition and his focus switched to jumper competition with the horse that had been his back-up partner. This brought Jeff and his future wife to start Westar Farms, a training facility with a large riding school as well as a hunter, jumper and equitation competitive program. Jeff still maintains his appreciation for the foundations of dressage and the thrill of galloping cross-country. Those who most influenced Jeff as mentors and friends include Marianne Laframboise and the entire Laframboise family, Pam & Joe Nuth, Cara Whitham, Ian Millar and Jill Henselwood.
Show Jump Debrief: Colleen Loach
Canadian Eventing Team Member, Pan Am Silver Medallist (Team) 2015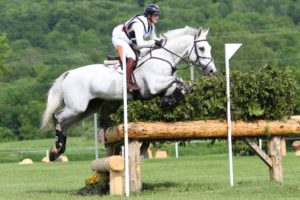 Colleen Loach's passion, combined with her determination, has set her on the path of achieving her equestrian goals. In 1999 she was named the Quebec Eventing Athlete of the Year after competing for Canada at the FEI North American Junior and Young Rider Championships (NAJYRC). In 2001  she helped Canada secure the NAJYRC team bronze medal in front of a home crowd in Bromont, QC. She has continued to compete at the international level, earning wins at the 2007 CCI 2* Bromont Three-Day Event, the 2013 CIC 2*Dreamcrest Horse Trials in Ontario, and the 2014 CIC 2* The Fork Horse Trials in North Carolina. Her accolades resulted in Loach being named to the Canadian Eventing Team Long List in 2014 and 2015. She made her Pan Am Games debut at Toronto 2015, where she helped Canada win the team eventing bronze medal. She made her Olympic debut at Rio 2016. Loach currently works for Canadian Olympian Peter Barry, who also owns her top  mount, Qorry Blue D'Argouges.
Colleen will be assisting our competitors at the Show Jumping phase – analyzing each round and providing feedback to competitors as they exit the Show Jump ring.
10 Minute Box: Sandra Andresen
Canadian Eventing Team Groom
Sandra has been working with horses for 20 years. As a competitor, Sandra has ridden to the CCI* level and competed in two long format one stars – one in KY and one at NAJYRC.  She is an Internally renowned groom and cares for some the finest equine athletes in Canada at many three day events in North America and Europe including Rolex (many times!), Burghley (England) and Galway Downs in California. Sandra has travelled with the Canadian team to groom at the 2014 World Equestrian Games in Normandy, France, the Pan American Games both in Rio de Janiero (2007), Brazil and Toronto (2015) and most recently the Olympics in Rio last year!  
Official Vet, 10 Minute Box: Dr. J.D. Adams, DVM
Russell Equine Veterinary Service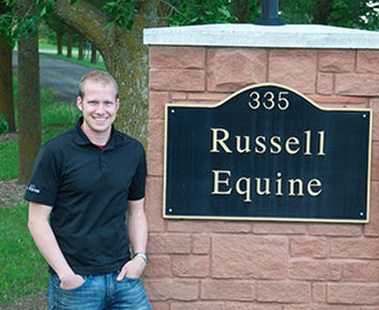 Dr. Adams graduated from the Ontario Veterinary College in 2006 and has been a member of Russell Equine since graduation.  From Russell originally, Dr. Adams has a long history with equine sport disciplines and is certified as an FEI treating veterinarian.
Operating for the better part of 20 years as Dr. Garth Henry Equine Services, Russell Equine took its current name in 2007 after Dr Adams became partner.  Recently, Russell Equine has expanded to include the practice formerly operated by Dr. Carole Michon.  With this new union, Russell Equine has become the largest Equine-only veterinary clinic in Eastern Ontario, and has ranked as one of the largest equine only clinics in Canada east of Toronto.
Course Designer/Builder – Dylan Barry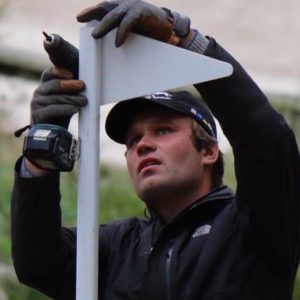 Dylan is an experienced course builder who is developing a repertoire of work around North America at events like the Bromont Three-Day and the 2015 Pan American Games.  Most recently, this past spring, Dylan worked at the Heart of the Carolinas event where he did the build for the new USEA Modified 3'5' level, intended to bridge the gap between Training and Preliminary levels.
Media Relations & Interview Coaching: Elizabeth Hay
CBC Radio Journalist – Ret.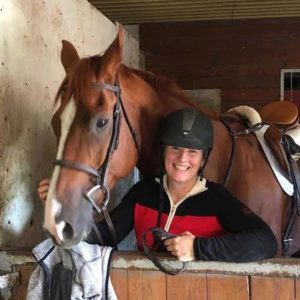 Elizabeth Hay is a retired journalist. She worked for 27 years in radio with the Canadian Broadcasting Corporation. During her time with CBC she created the successful provincial current affairs program Ontario Today, as well as working on network shows like As It Happens, The Current and Sunday Edition. Besides working on producing programing Elizabeth worked closely with many young associate producers and reporters developing their on-air presence and helping them become better journalist and program hosts.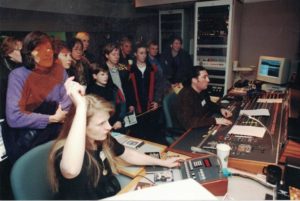 Elizabeth is excited to work with grassroots equestrians to help them better prepare for media and sponsor interviews. 
Journalism was Elizabeth's career but horses have been her life long passion. In her teens and early 20s she showed hunters and jumpers in the Ottawa area. She continues to ride and now owns three Off The Track Thoroughbreds that she cares for on her small hobby farm outside of Carleton Place.
Athlete Development: Jessica Dilliott
Equestrian Canada – Head of Sport Science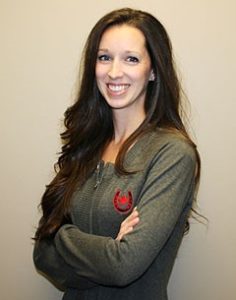 As EC's Head of Sport Science, Jessica Dilliott brings a wealth of education, knowledge, and experience in the areas of exercise science, fitness and equestrian performance analysis, from grassroots to elite performance. She has a BSc (Hons) in Equine Sports Science from Nottingham Trent University in the UK, as well as a Post Graduate Diploma in Exercise Science for Health and Performance from Niagara College in Ontario. Jessica is also both a Certified Personal Trainer and a Certified Exercise Physiologist. With such a strong and distinctive background in exercise science, in addition to her equestrian expertise, she works to deliver a world-class high performance training and competition environment for the Canadian Equestrian Team (CET). In this role she supports in fitness, nutrition, performance technology and innovation and manages the integrated support team for the CET.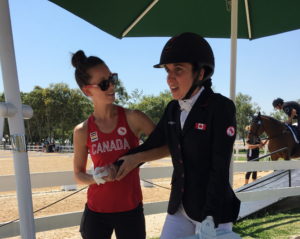 Before EC, Jessica worked with the military delivering fitness programming and assessments. She has also held positions as personal trainer and strength and conditioning specialist with hockey teams, a para sprint athlete, and in gym, physiotherapy, and fitness studio environments. She also enjoys yoga and kickboxing and works to incorporate innovative fitness training to fit every client or athlete's needs.
Official Farrier: Pat McNeely
Pat's Farrier Services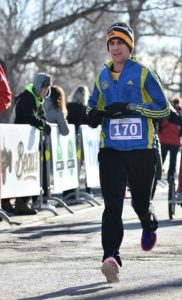 A graduate of Seneca College, Pat McNeely started Pat's Farrier Services in 1992. Through his Merrickville, ON based business he provides hot, cold and corrective shoeing services. Pat is also an elite athlete, and was a member of the Canadian national triathalon team for three years. Pat is one of the few athletes who completed the gruelling Hawaii Iron Man competition in 1998.  Pat continues to compete in Triathalon and marathon competitions.  As an athlete himself, Pat understands the importance of strong feet – both human and equine! Pat will be joining teams in the 10 Minute Box area to provide assistance with shoeing and corking issues on Cross Country day and as needed throughout the competition.