As Clinicians are added to the roster for the Oakhurst Three Day, their bios will be shown here.
Dressage: Evelyne Orel
Senior B Judge – Equestrian Canada
I have been riding since the age of 9 with my earliest "serious" experiences being Pony Club and the Hunter ring. I became an avid Eventer for a number of years once I had my own horse. This is where I discovered the importance of all three phases! Recognizing that my strength leaned towards dressage, my horse and I progressed and competed actively for a number of years achieving good scores at the Prix St George level (with my ex-eventer!) as well as completing decent Intermediare I tests before retiring this duo. My mentors encouraged me to pursue training at the higher levels and eventually I found my niche in both coaching and judging for well over 20 years. I judge at both dressage and combined events annually and am particularly keen to help eventers! In more recent years the concept of "test ride clinics" has become popular and I am thrilled to have been invited to participate frequently in preparation for show season. I look forward to each and every rider and horse combination, at any level!
Athlete Development: Jessica Dilliott
Equestrian Canada – Head of Sport Science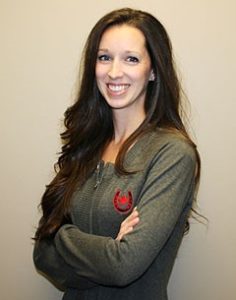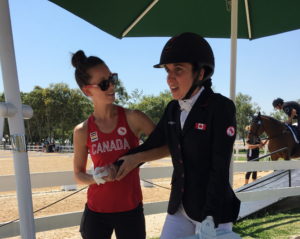 As EC's Head of Sport Science, Jessica Dilliott brings a wealth of education, knowledge, and experience in the areas of exercise science, fitness and equestrian performance analysis, from grassroots to elite performance. She has a BSc (Hons) in Equine Sports Science from Nottingham Trent University in the UK, as well as a Post Graduate Diploma in Exercise Science for Health and Performance from Niagara College in Ontario. Jessica is also both a Certified Personal Trainer and a Certified Exercise Physiologist. With such a strong and distinctive background in exercise science, in addition to her equestrian expertise, she works to deliver a world-class high performance training and competition environment for the Canadian Equestrian Team (CET). In this role she supports in fitness, nutrition, performance technology and innovation and manages the integrated support team for the CET.
Before EC, Jessica worked with the military delivering fitness programming and assessments. She has also held positions as personal trainer and strength and conditioning specialist with hockey teams, a para sprint athlete, and in gym, physiotherapy, and fitness studio environments. She also enjoys yoga and kickboxing and works to incorporate innovative fitness training to fit every client or athlete's needs.